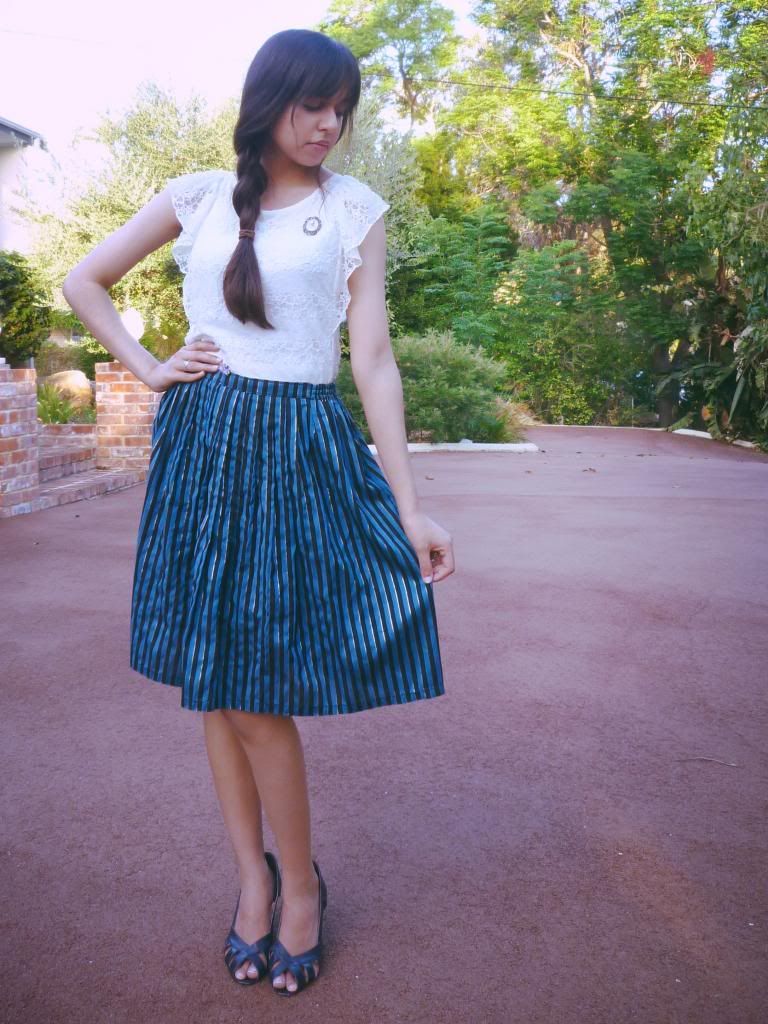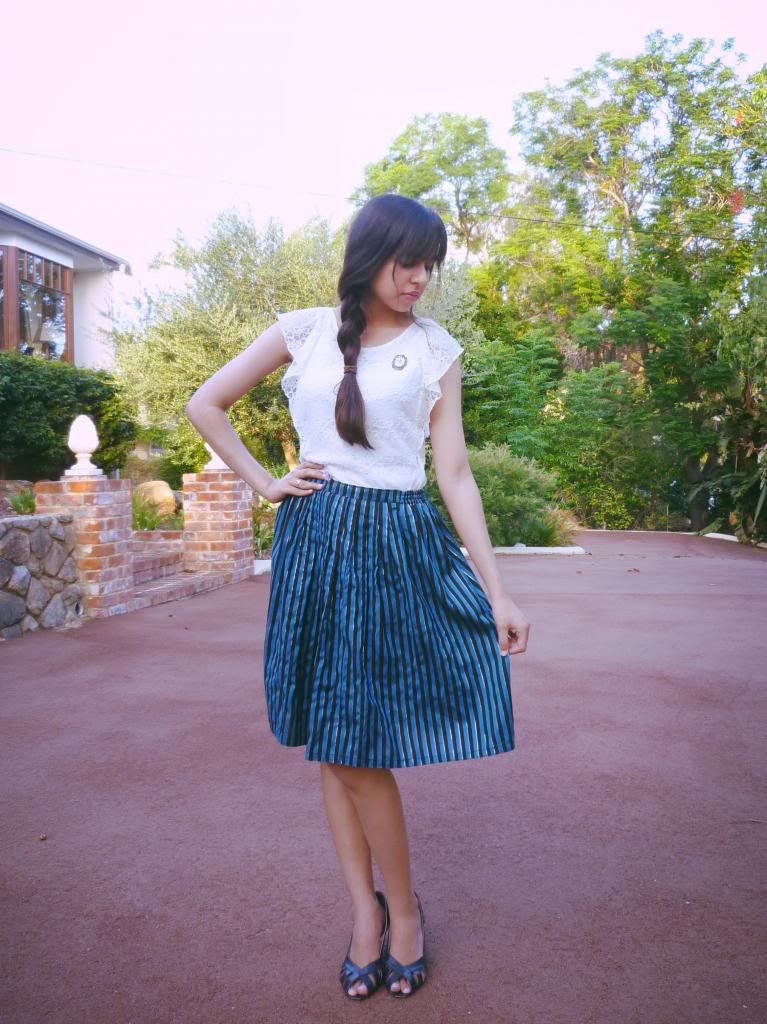 It was the last day of Summer in Australia yesterday and I could not be happier to bid this particular season farewell. For me to say that I am looking forward to donning tights, piling on the layers, eating warm, hearty meals at the crack of dusk, sitting by the fire sipping hot cups of chocolate with extra mini marshmallows, and watching my little Spot (cat) become best buddies with our portable heater again, would be an understatement. I have had it with this heat.
Blue and white is a very familiar colour combination to me - I lived in it for a decade! As an Infant Jesus convent girl in Singapore, I wore a blue pinafore and white shirt to school. In fact, the CHIJ uniform is the same worldwide. I loved multi-school events; all you would see is a vast sea of blue and white! It was, thus, natural for me that, upon thrifting this adorable 60s skirt, I knew I would pair it with something white. My top is actually a dress. I had initially planned on a white top I owned but with the scorching temperatures of the hottest Perth summer on record, something a little less suffocating had to suffice. This dress turned out to be a better-looking choice! I adore butterfly sleeves so if I chance on a blouse or dress that has them, and it costs no more than $15 (I'm stingy like that!), I would buy it.
You can find this skirt (someone please buy it off me before I have second thoughts about listing it... Ahhh!) and gorgeous pair of blue heels for sale in my store.
I have a little special something for all of you lovelies who take the time to read my blog:
Spend a minimum of $5 and get $3 off your purchase with the code:
IREADHILLSIDESTORY


Pin It