My mum and I have shared a dream ever since I was old enough to appreciate architecture: to live in one of the black and white colonial-style bungalows at home. These Art Deco style houses in Singapore were built f

rom the 19th century until the second world war.
Unfortunately, the monthly rentals of those houses aren't very friendly towards our budget.

They took one look at it (our budget) and went, "Yo! Small fry, this isn't gonna work!'

Our poor budget now refuses to even look at those mean rentals. I don't blame them; nobody likes to be picked on.
A week ago, I resigned myself to the fact that the dream house would remain a dream for longer than forever... or at least, for a while yet.
Who says you can't have something just because you can't afford it?
We make do with what we have.

And what we have is a 1940s cottage in the Perth Hills.

We paint it black and white.
Okay, what actually happened was, we left our painter to do whatever he wanted to the outside of the house and lo and behold, we have our black-and-white house!!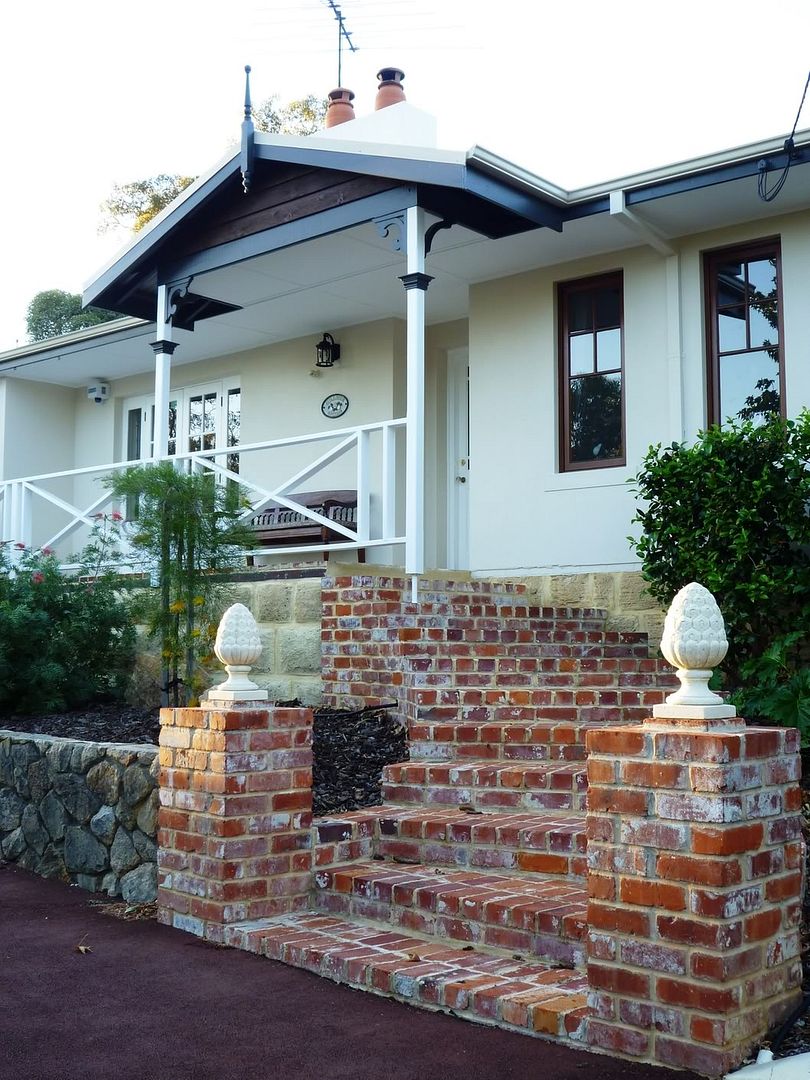 A touch of colonialism in the Australian bush. I like it
J
Do YOU like it? Leave a comment with your preference - Before OR After?
'Anything can happen if you let it!'

~Mary Poppins
Pin It