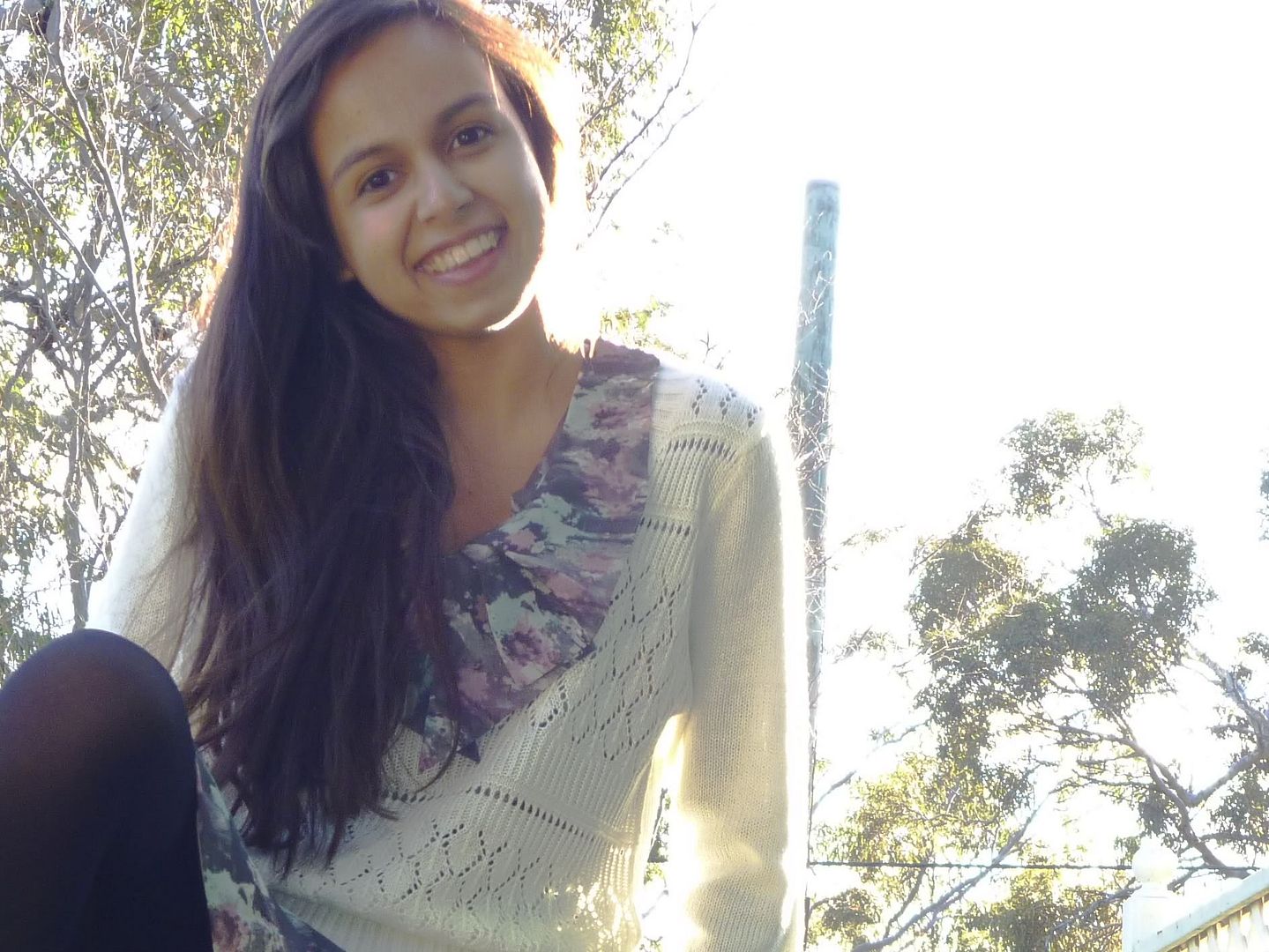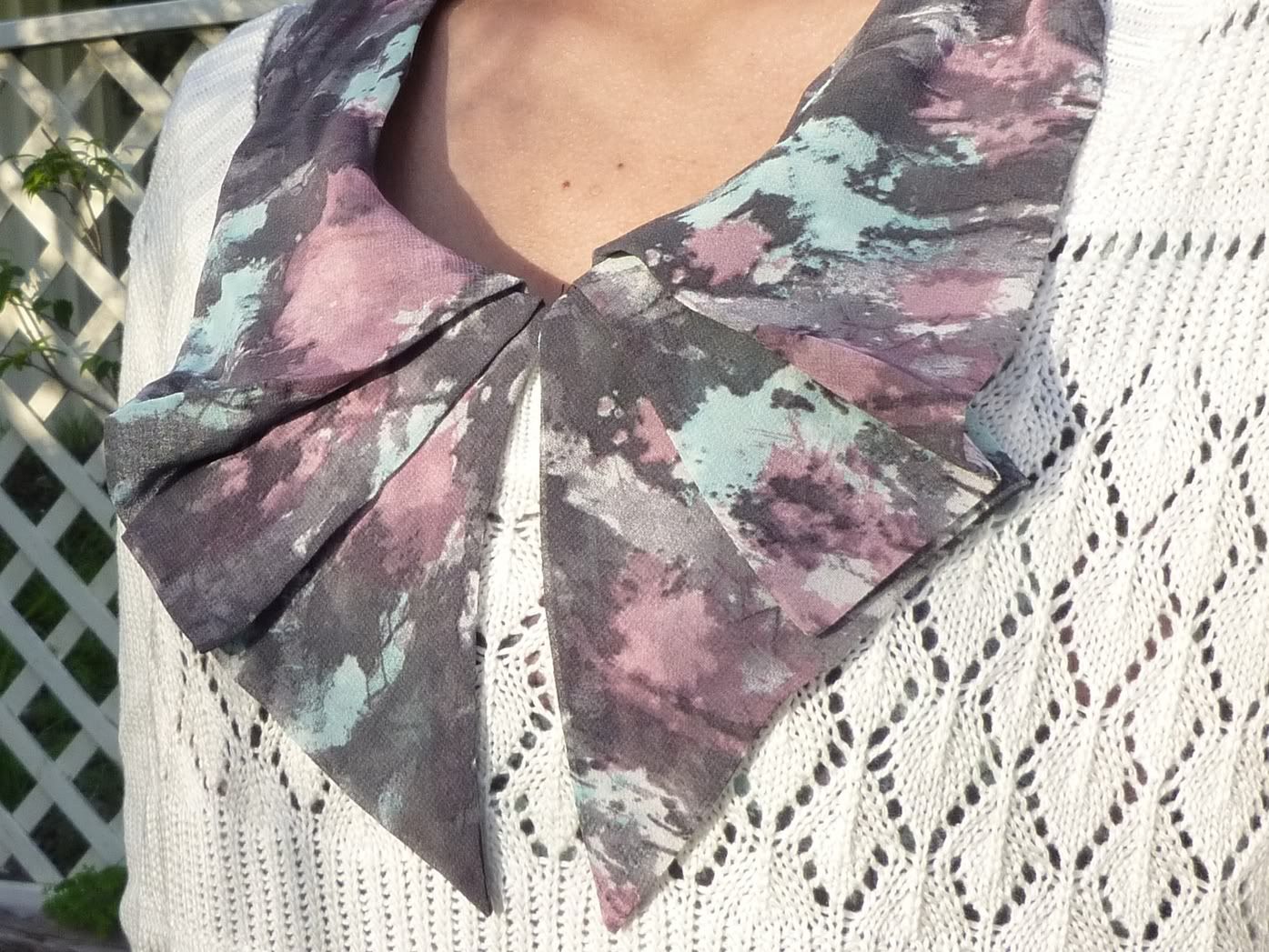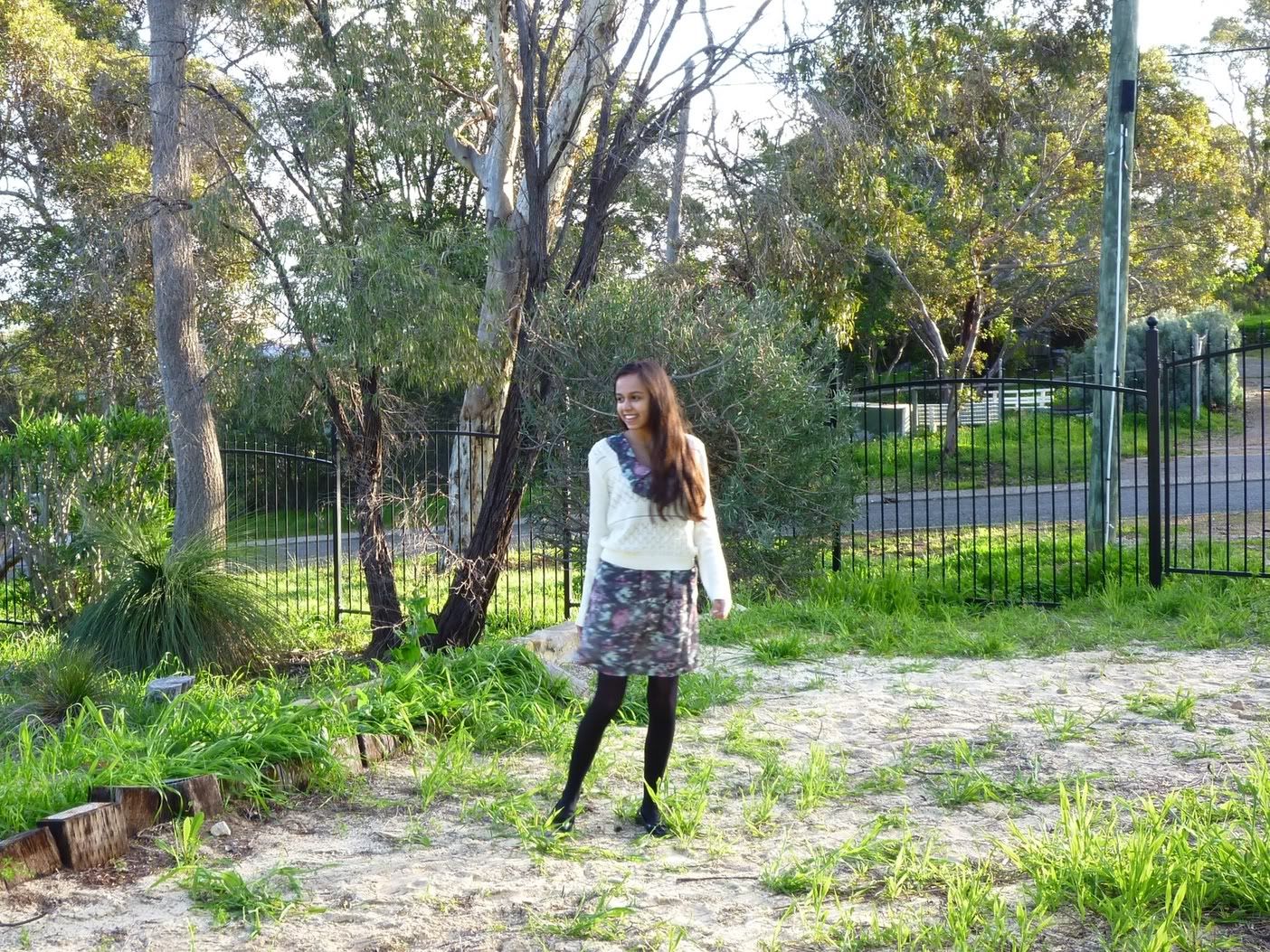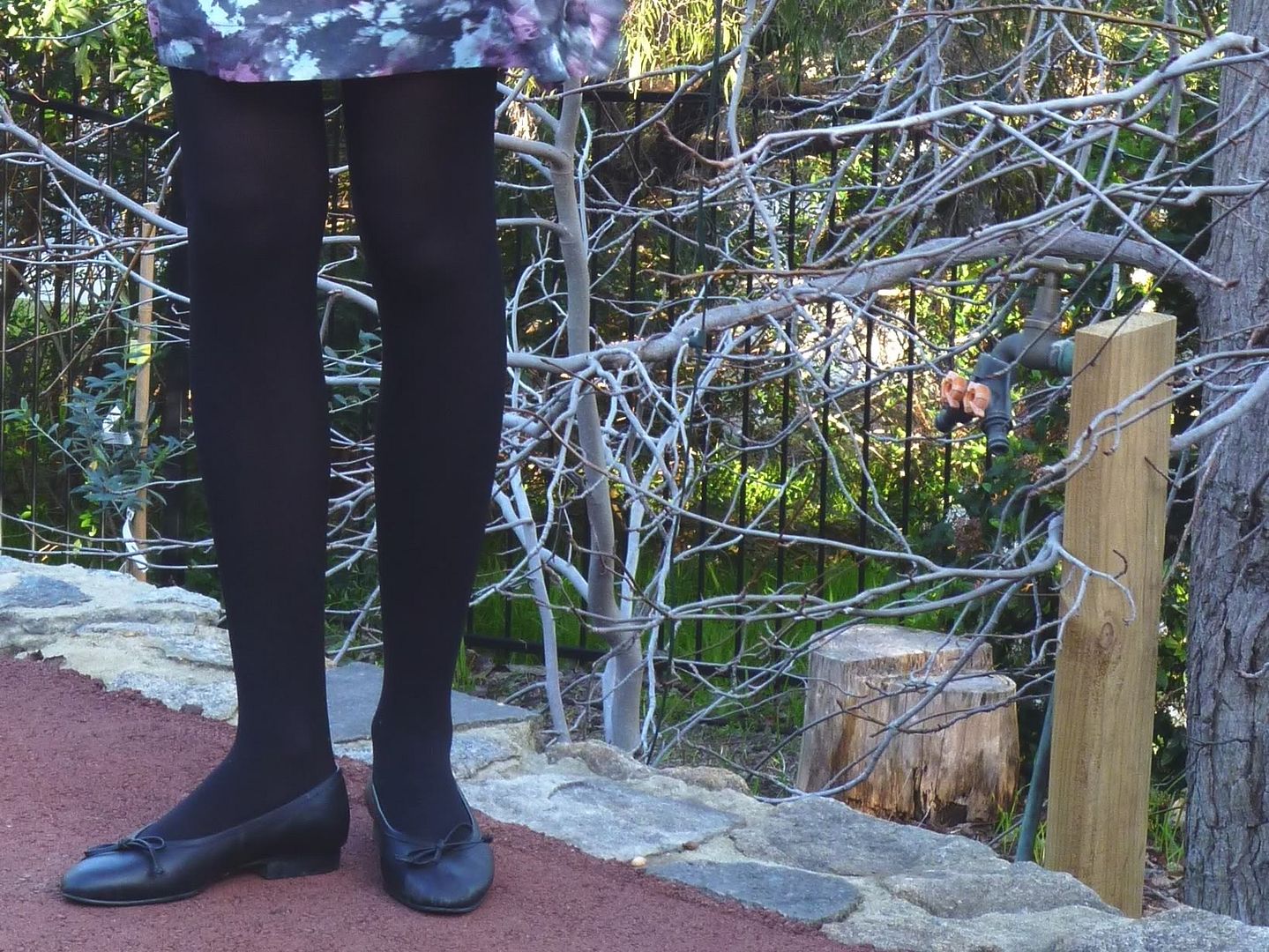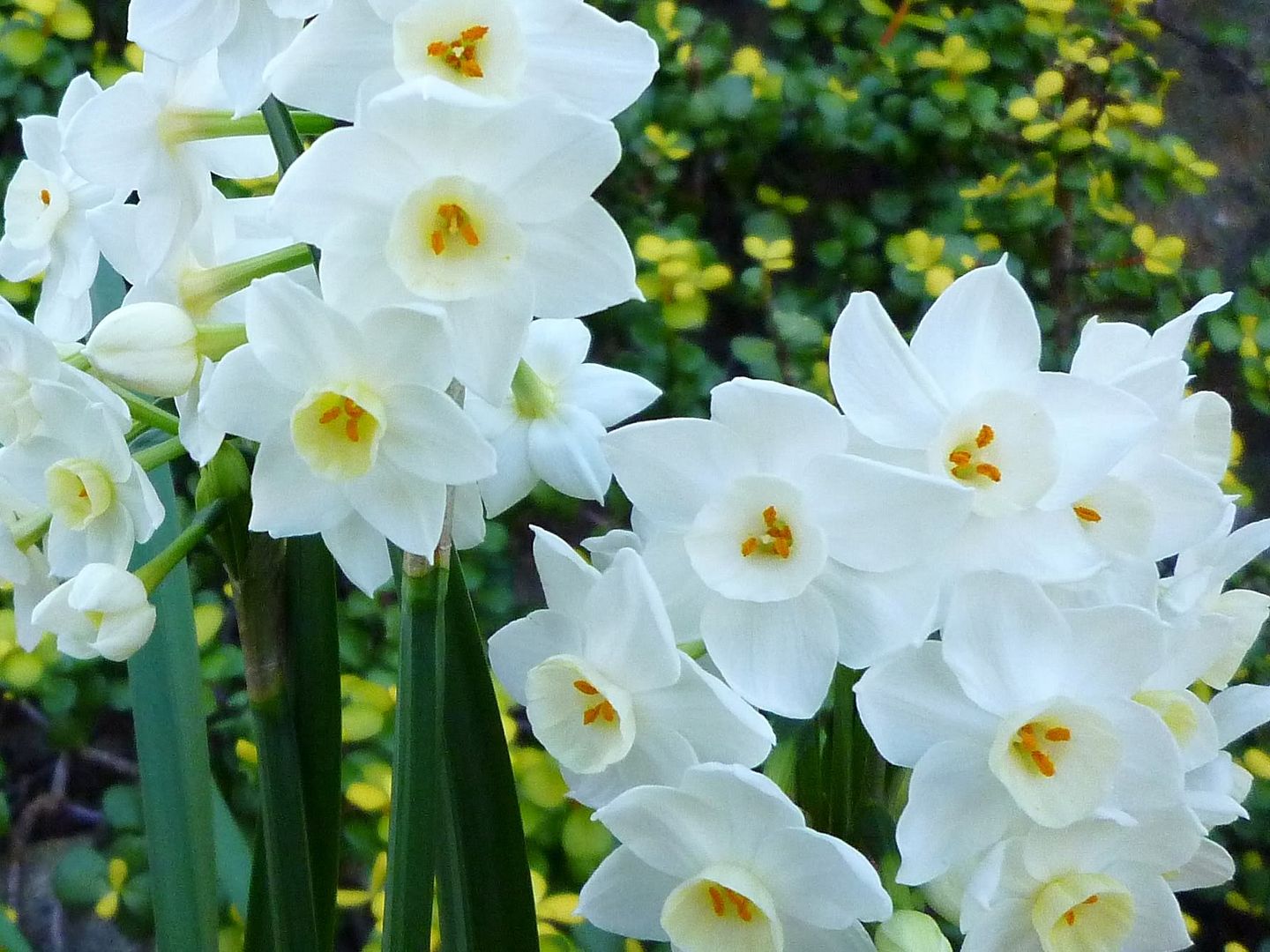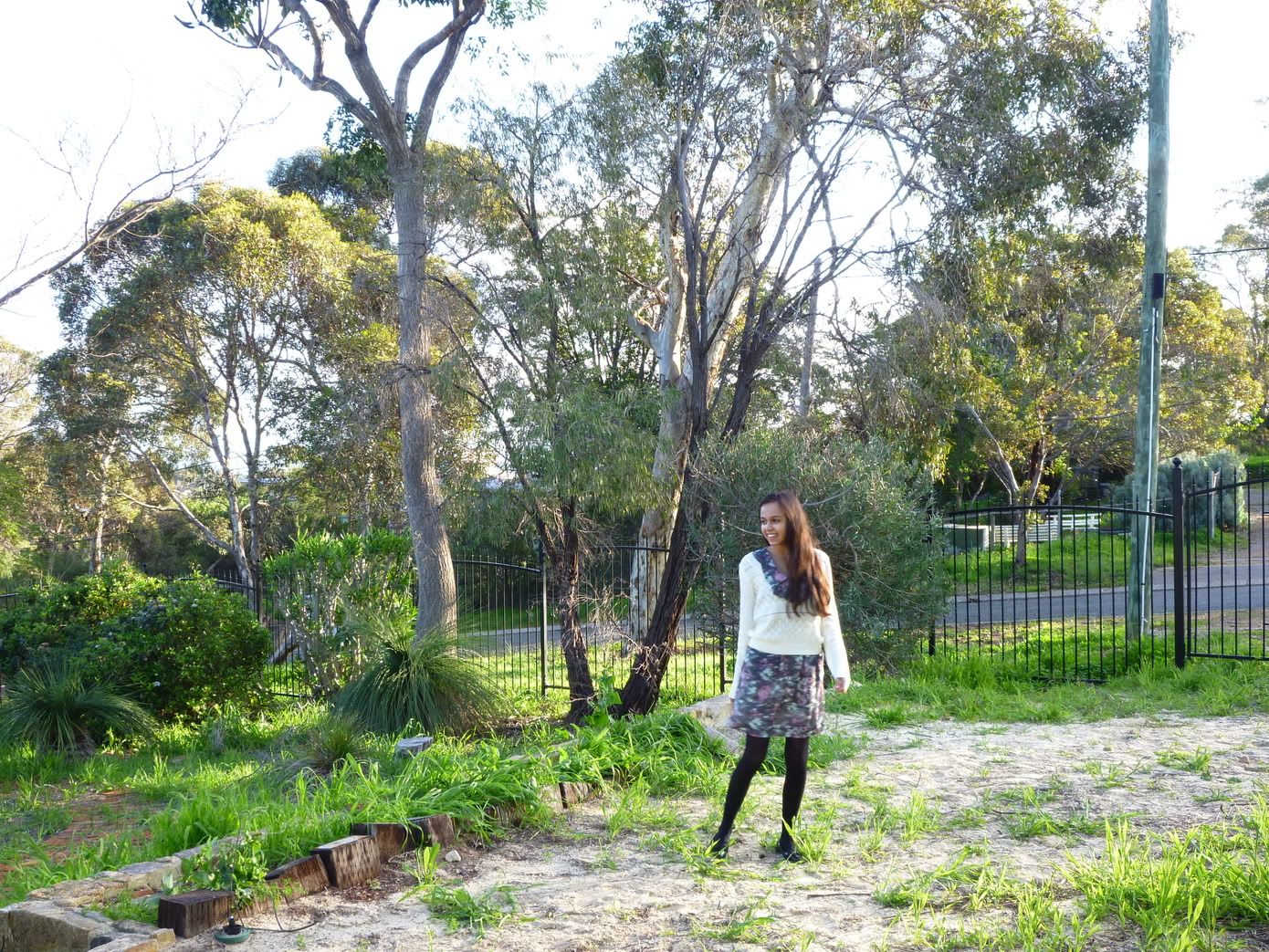 Dress: Cotton On
Knit Top: vintage (thrifted)
Tights: haven't the faintest idea!
Ballet Flats: vintage
I have a love-hate relationship with the Perth sun.
I love my sunshine in the winter. You'll see me outside savouring every possible ray of it! Come summer, and I start to loathe it! How can anyone like the feeling of being permenantly baked in an oven?! I'd choose humidity over that any time. Casper, on the other hand, isn't too fussy. He is in love with the sun and can (and will, if you don't stop him) spend hours on end rolling on the sun-baked concrete patio.
My dad always says' "He's a proper Australian bloke!".
I can just see him with his sunnies on, lounging on his little towel at Cottesloe beach. Oh, I digress...
It was so cold at the village market, Saturday morning, I wasn't even in the mood to shop (ok, besides getting that
coloured pencil ring
I showed you in the last post). Neither was I in the mood to take outfit pictures. While my dad went to pick up more natural soap bars to top up our ever-ending supply and mum spent what seemed like forever to choose a pair of earrings, I went around with my dusty pink point-and-shoot in tow, asking every other vendor if it was okay to take pictures of their products. We walked around and swooned at every pet outfit we came across. We did not end up buying any; we were not sure if Casper would fit into any of them. Our
little
boy's bordering on obesity! So says his feline pediatrician! I like to think he's all muscle. Anyway, I waited for the sun to come out before letting Casper out for a supervised run. It was warmer than it was in the morning but I was still freezing so I had another two layers on underneath.

I'm not too fond of the quality of clothing sold in certain chain stores but when I saw a section of this dress pattern poking out of a pile of mixed clothing in a bargain bin at the entrance of a Cotton On store in Singapore, (Wow! I really need to work on shortening my sentences) I just had to have a closer look. All the untangling was worth it because not only does the dress look cute on its own, as a summer piece, it does well as a layering piece for the cooler months! The best bit? $5.
Pin It